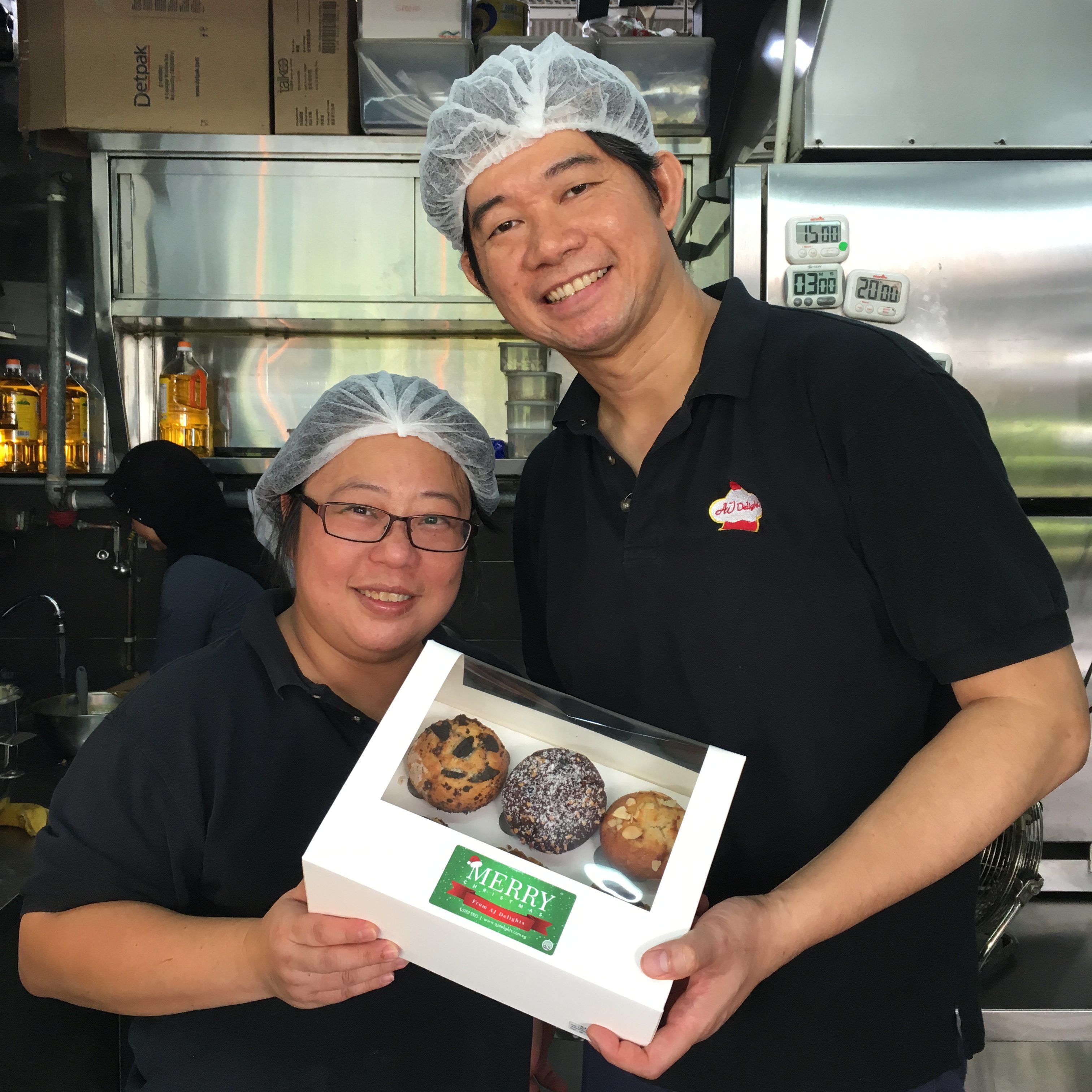 Founded by two passionate home bakers, Amy and Jerry invite you to have a taste of bliss at AJ Delights. From a tiny home kitchen, AJ Delights has grown into a cosy stall in Alexandra Village Food Centre.
Halal certified, and using only the finest ingredients in their muffins, freshly baked every morning, Amy and Jerry are happy to share the joy with everyone who enjoys authentic, home-made deliciousness.
Every muffin is a labour of love, caringly combined with the end objective of placing a smile on every customer's face. They maintain a high standard for all their baked products and believe that to make great tasting desserts require a painstaking attention to detail and process. Every ingredient carefully measured, every scoop precisely measured, so as to create a product that is good with every bite.
FOLLOW OUR SOCIAL MEDIA!